**

Temporarily Closed!

**
(Updated 8/27/2021)
To My Valued Clients and Guests,
Given the current (and constantly changing) circumstance surrounding COVID-19 and the Delta Varient; to protect the health and wellness of my clients, teammates, our families, our community, and myself - I have decided to announce that I will be temporarily suspending all business operations, effective IMMEDIATELY, for as long as required by our health and government agencies. I will continue to monitor the situation, and adhere to directives set forth by the CDC, DOH, NIH, WHO, and other government departments, and will resume operations as soon as possible. I apologize for this inconvenience, and by being proactive I hope to more quickly overcome this situation.
I thank you for your support! Stay safe and healthy! I look forward to seeing you again soon!
Thank you,
Shane Selby, LMT, CLT

======================================================================

Licensed Massage Therapist (TN)
S40M Preferred Provider (Society for Oncology Massage)
Certified ABMP Member
---
Welcome!
As a Licensed Massage Therapist,
I am dedicated and committed to providing you with exceptional care. Instead of focusing on one type of massage modality, I work with you to determine the best course of treatment necessary to help facilitate your healing process. In every session, I will utilize a combination of modalities that may help relieve headaches/migraines, aches, pains, & stress of every day life - While promoting better health!!
---
Services Offered...
Reiki
Therapeutic Massage
Swedish (Relaxation) Massage
Manual Lymph drainage (MLD)
Trigger point
I have also received advanced training in
Oncology Massage (Massage for cancer patients and cancer survivors).
---
For more information about me or my services - Please click the tab for one of the following pages...
or you can call me.
I look forward to seeing you soon!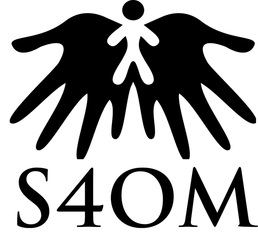 Preferred Practitioner